Custom Framing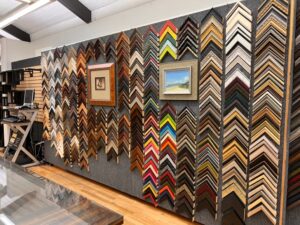 Pacific Frame has been providing quality custom framing since 1998.
We frame everything from your child's first finger painting to historic Civil War uniforms and everything in between. Let our experienced staff guide you through the fun process of designing your favorite artwork or family treasure into a beautifully framed piece.
Our staff has over 56 years of combined framing experience.
Check out our Framing Ideas page for some of our work over the years.